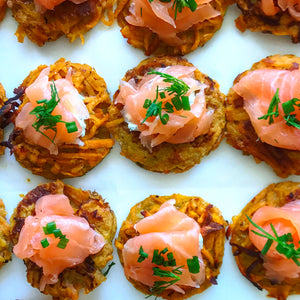 ---
Easy, Healthy, Delicious!
---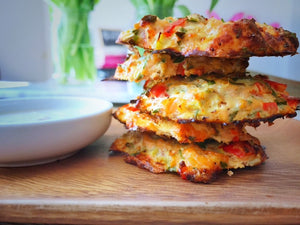 ---
Get those non fish eaters in the game!
---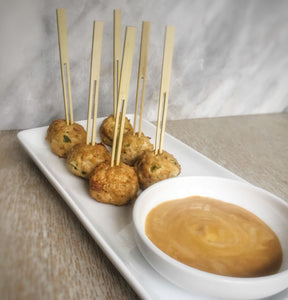 ---
  These are delicious served hot or cold as a canapé or served along side soup! You can also serve them on top of stir fried courgette noodles! The are great to have in the fridge as a quick, healthy snack and also travel well making them perfect for lunch boxes!!   1Llb Chicken mince. Or mince your own with a magimix (grater attachment) (2 thighs, 1 breasts roughly 1lb) 2 Spring onion  1 Tbsp chopped coriander (or chives if very against coriander) 1 Tsp Tamari  2 Tbsp White Miso Blitz the onion, coriander, tamari and white miso paste in to a smooth paste. Add paste to the minced chicken and mix thoroughly.Refrigerate for a few hours.Preheat the oven to 200 degrees....